Characteristics of the Modern Female Entrepreneur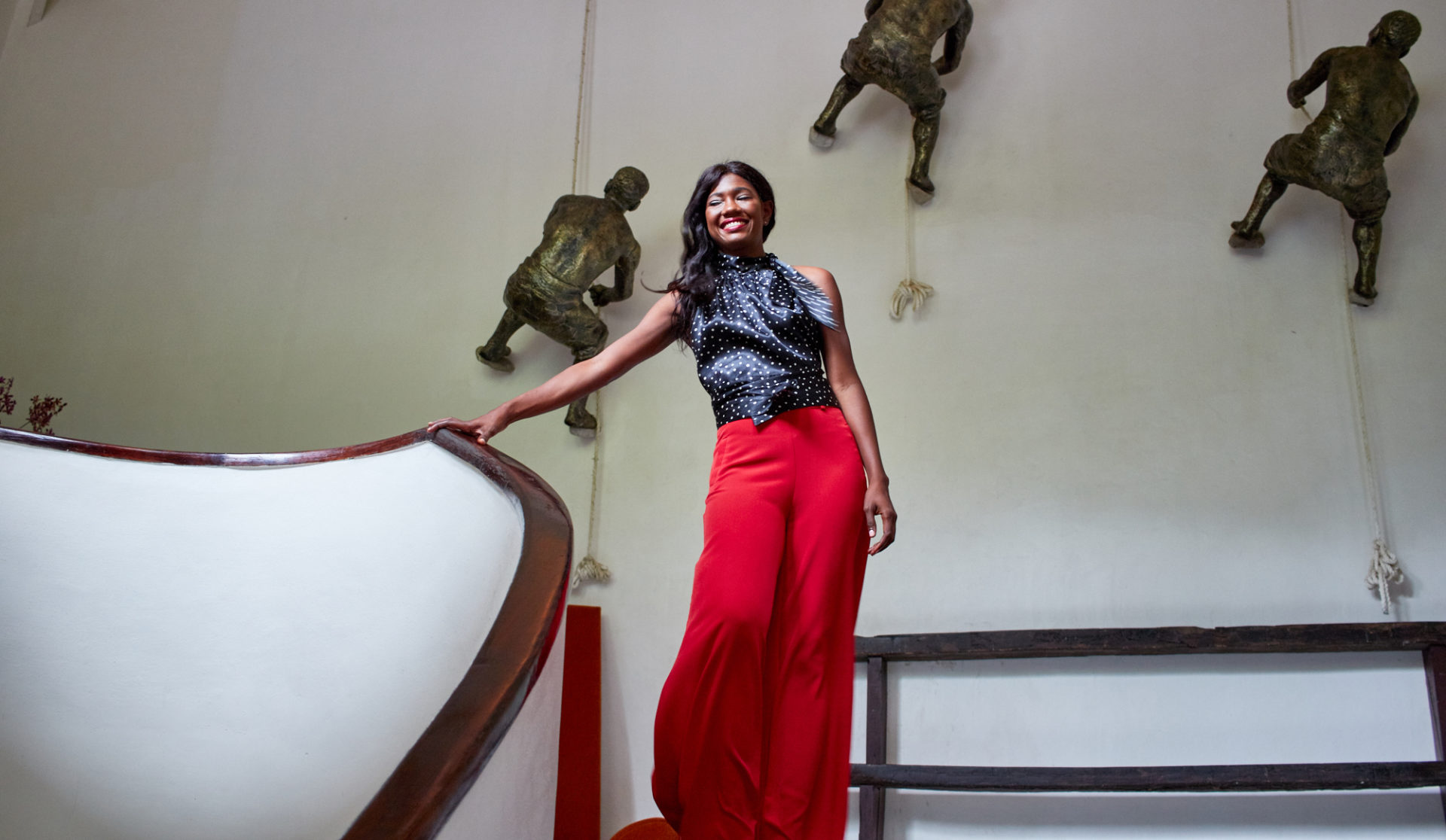 When I was studying for my undergraduate degree in Corporate Management, I had a lecturer who was very old school British and believed, for a person to be academic… Well, they needed to looked academic. I always loved stylish clothing and since I was already travelling quite often, I had plenty of opportunities to shop. I remember raising my hand in class a few times and he would simply ignore me and move on to the students who looked more academic.
I silently said to myself, I will never allow anyone to define me by how I look or dress. I was defiant, in my own silent movement through my own actions, that a woman can be both stylish and have substance. I did my work and continued showing up, never gave up on raising my hand until one day, I literally grabbed my chance to speak and from that moment on, not only was I asked questions, I was invited to dinner in his home with his wife. Later, I graduated top of my class with a First Class honours degree and was determined that my career or position, will never suppress how I truly desired to express myself both inwardly and outwardly in the world.
I couldn't bear to watch power women at that time in my society, who looked more like their masculine counterpart. It almost seemed that if you wanted to make it to the top in any career or business, you needed to forgo the feminine fierce and step into the masculine energy. I believe that the modern woman is determined to crush that point of view and live out her authentic life.
Modern women are building brands in ways that bring them greater joy and meaning. Here are three ways that female entrepreneurs today are building brands and a life they truly love while still keeping it feminine:
#1 Creates A Purpose Driven Brand
Today's woman is more in touch with her inner desires and bold in her actions towards manifesting them. She is not looking to create just a business for survival. She desires to create a fulfilling thriving brand that satisfies her soul, ignites her passion and makes a real difference in people's lives. She truly has a desire to help people live better lives and is in touch with her inner guidance and a higher calling.
She understands that she has been called for such a time as this and is no longer buying into that story that a woman cannot achieve the same level of success as a man. She owns her personal power and fiercely goes after her dreams, because she knows how important her work is and how it will impact lives. Her entire business model is designed to positively impact the world and to leave a lasting legacy for the new generation of women.
This is an approach that leads to success and validated by the Edelman (2012) "Good Purpose Survey" which found that "71% of consumers would help a brand promote its products or services if there is a good cause behind them."
#2 Honoring Her Authentic Personal Style
The modern female entrepreneur honors her personal style and authentic nature. She does not apologize for her desires or how she chooses to express herself though her wardrobe. Whether she loves to spend her days in Nike's or Jimmy Choos, she is embracing her own personal expression and building a brand that authentically embodies who she is.
She is no longer playing by the rules of everyone else's expectations, she is playing by the rules that bring her the greatest inner peace, happiness and self-expression. She knows that she does not have to act like a man to be a successful woman. She owns her space with power, confidence and grace.
This is in alignment with how one of the largest market segments of our time. According to a study on millennials' buying behavior, 59% of Millennials buy brands that reflect their style and personality. 
#3 Create A Business Around Her Life
Today's female entrepreneurs understand that life is not about either/or. That you can build a world class brand and still have time to raise a family, travel to beautiful places and live a life that you love. There was a time I wondered if having a successful career would scare all the good guys away. I had heard so many stories successful women who were single because their guy could not handle it. I decided to divorce this story.
I knew that the man who would be the best match for me and who would respect my passions and desire to build my own business, would come into my life and he did show up. Like most women, my family comes first, but I am also honoring my call of coaching women all over the world, who desire to gain greater clarity on packaging their brilliance and want build a signature purpose driven brand and life styled for freedom. The woman who is unavailable for either/or.
This is the modern woman, the female entrepreneur who honors her inner icon, packages her brilliance and creates a thriving business doing what she loves.
Want to learn how to can PACKAGE YOUR BRILLIANCE, ATTRACT HIGH-END CLIENTS and CREATE A LIFE STYLED FOR FREEDOM? Download my free audio training here.