Live Your Best Life Now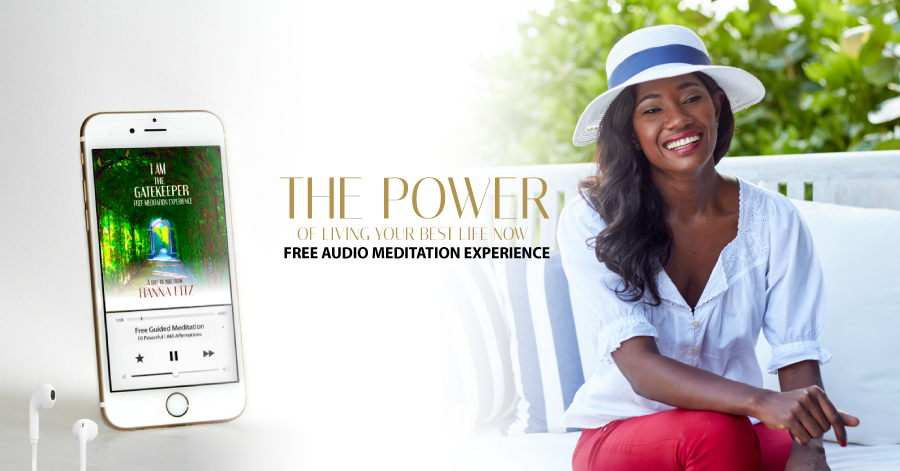 People use to say to me, you are too optimistic, but it is my optimism that has given a deep desire to help people live in possibilities. This is what brings me the greatest joy "helping and watching people live their dreams".
Too many people are stuck in confusion and dark thoughts that cloud their possibilities, keep them paralyzed in mediocrity and bonded by pain or fear.
I believe that you have the power to leave your best life now. I believe that everything you desire is possible and I believe that you are a masterpiece.
The world is like a great big jigsaw puzzle and you are a powerful piece of that puzzle. You have big work to do in this world.
We can change our entire day and ultimately our lives, if we learn to increase our level of consciousness and create thoughts that are in alignment with our desires. This is why I have created this FREE AUDIO MEDITATION EXPERIENCE to help as many people as possible feel energized and motivated to step into action every day.
This free audio meditation has 10 powerful affirmations to help you step into your day with greater confidence and purpose.
It's time to stop living in the shadows and playing small just to make others feel comfortable. It's time to allow yourself to want what you want and stop accepting taking what you get.
Click here to download this FREE AUDIO GUIDED MEDITATION EXPERIENCE based on my book I AM THE GATEKEEPER: 101 Daily Keys to Unlock Your Happiness, Overcome Adversity and Fulfill Your Purpose.
I hope that this free gift will remind you of who you truly are and everything that is possible for you. Please Share this free audio meditation with as many people as possible and friends who may love it. It's time to light up the world and live your best life now! https://hannafitz.com/free-meditation-experience/