WELCOME TO PERSONALIZED ONE ON ONE ATTENTION TO CREATE YOUR NEXT LEVEL BRAND
DO YOU HAVE A DESIRE TO PACKAGE YOUR BRILLIANT EXPERTISE INTO A WORLD CLASS  LUXURY BRAND WITH PREMIUM SERVICES THAT ATTRACT HIGH END CLIENTS ONLINE?
IN THE VAST INFORMATION AGE WE LIVE IN WHERE THE BARRIERS TO ENTRY FOR MANY INDUSTRIES ARE BECOMING LOWER, THE KEY TO STANDING OUT AS AN EXPERT AND ATTRACTING HIGH-VALUE, IS TO HAVE A CLEAR STRATEGY AND "ICONIC BRAND IDENTITY."
Hi I'm Hanna Fitz
 AND I HAVE HAD THE PRIVILEGE OF CONSULTING AND COACHING AWARD-WINNING LUXURY AND NICHE BRANDS INTERNATIONALLY, WHILE WORKING FROM MY HOME IN THE CARIBBEAN AND TRAVELLING THE WORLD BOTH FOR WORK AND PLEASURE (110+ CITIES GLOBALLY AND COUNTING!).

You are here because you have a desire to build a high-level brand with the amazing expertise that you know can transform people's lives and give you the FREEDOM you crave.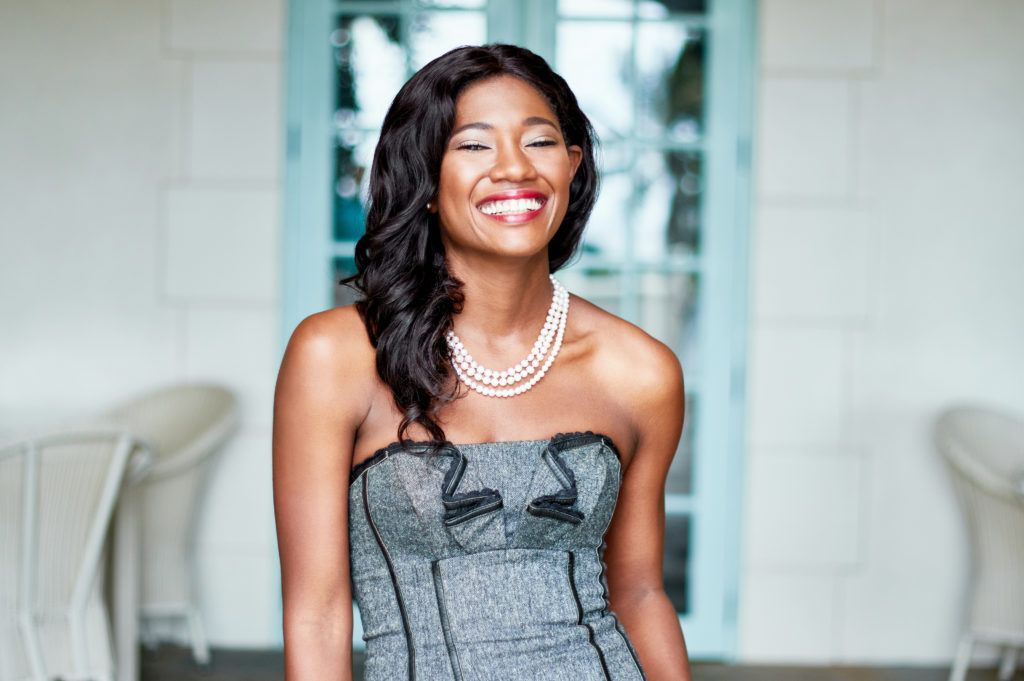 BUT RIGHT NOW YOU…
Are you feeling stuck and not sure where to start to make this dream happen OR…
You have so much knowledge inside of you, but you feel like there is a block around expressing it in your message, marketing materials and website.
You feel like your work is really great and you are ready to get paid for it and make a difference in your clients' lives and claim your personal freedom. 
You're looking for guidance on how to put all the pieces in place, to create the feminine, elegant and professional brand that resonates with to you and your dream clients.
All these years you've probably felt like a one person orchestra, trying to figure it all out yourself and now you are tired! You are ready to get professional support to create a clear roadmap and foundation to move this brand forward.
You are tired of struggling with building your brand and feeling the guilt of your husband or someone else having to support you.
You want to be able to contribute to running your home and life, including having enough money to travel and enjoy luxurious experiences.
It's not like you're struggling to make rent, you just have a strong desire to feel good about what you do and be financially rewarded for it.
Your website doesn't fully represent you (if you even have one!) and you don't have a consistent message or plan on how you are going to attract your ideal clients.
I TOTALLY UNDERSTAND.
When I first decided to pursue my dream of starting my own business, I felt OVERWHELMED AND STUCK… in a small cubicle to be exact! I was still living with my sister and I couldn't seem to make my life work.
I'm a visionary and I had all this knowledge that I knew could make an impact in people's lives, but couldn't figure out what to focus on or how to bring it all together into one clear message and visuals that would really connect with my clients.
Plus, I was afraid of investing… what if this business is just an expensive hobby?
I had to figure out how to attract those high end clients I desired to work with. As a brand strategist I understood that in today's competitive market, people choose brands over products. Brands they feel connected to emotionally and visually. It was scary, but I took a leap of faith, I…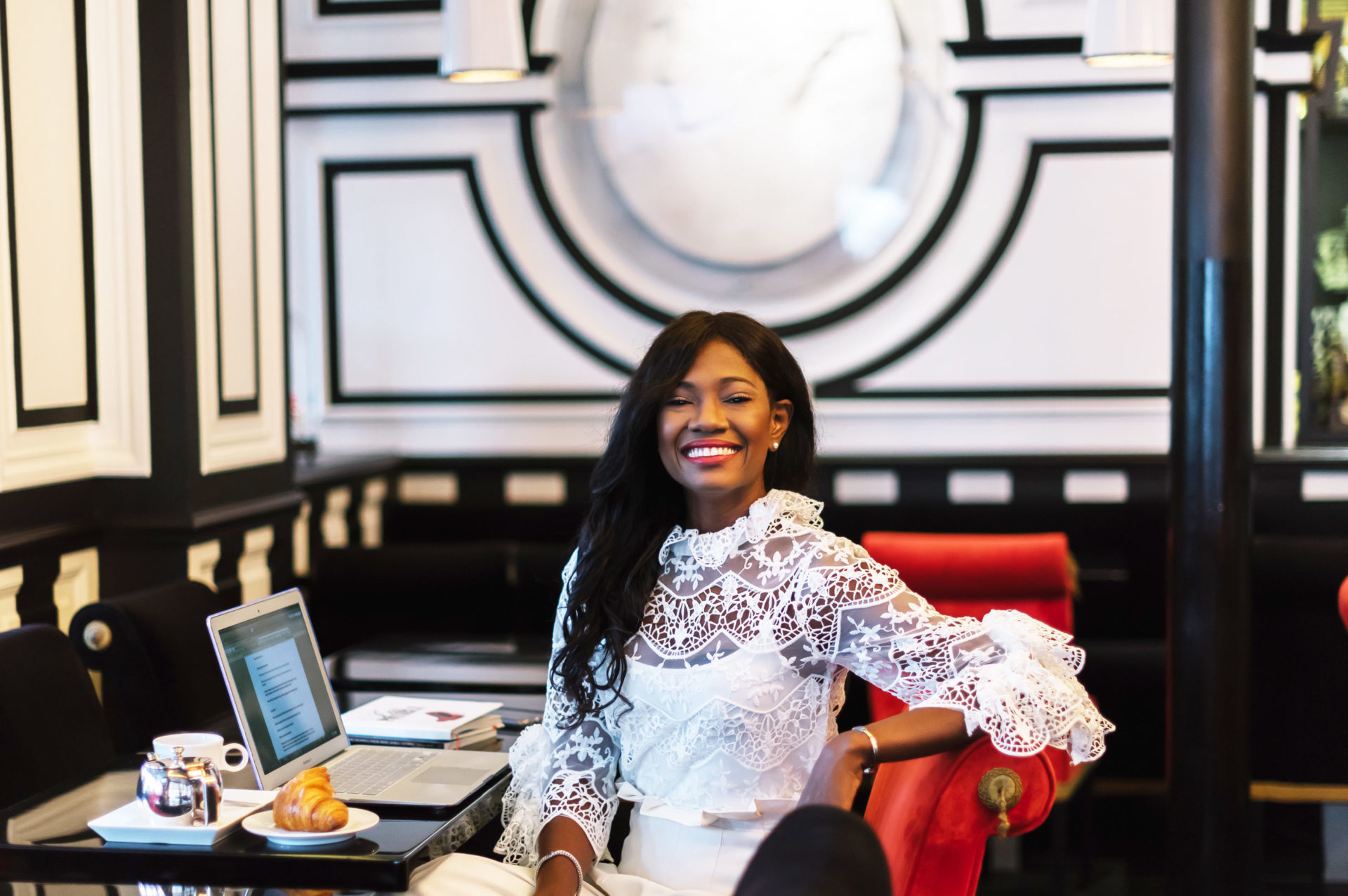 TURNED FEAR INTO FORTUNE.
I got clear about my brand strategy and invested in creating a high quality brand image that enabled me to attract high-end, award-winning luxury and niche brands in Italy, United States, Canada and the Caribbean creating six figure sales working as a consultant/coach from home.
My several years experience as a project manager and new product development expert for a major company plus consulting for luxury award-winning brands and small business owners internationally are the basis for this program.
I also have a Masters Degree (LL.M) in International Commercial law and certificates in Luxury Brand Management. All this experience and training over a total of 10 years, has helped me strategically map out the step by step plan to build my brand and help visionary women like you do the same.
 When I decided to start my online coaching brand, I hired and travel internationally to work with some of the top online marketers and mentors in the world, to help me implement all the world class online structures and systems that allow me to travel and run my business with ease.
I wasn't available to spend years being frustrated, trying to figure it on my own and this is the type of clarity and ease, I pass on to you as a client!
NO ONE WHO IS SUCCESSFUL EVER GOT THERE BY THEMSELVES.
I grew up on small islands and live my international dream. Today, I coach female entrepreneurs, visionaries, consultants and service based business owners like you on how to live the cultured life by getting total clarity.
Together we will intentionally and strategically build a brand that fully represents you and  attract the ideal clients.
READY TO STAND OUT, GET PAID YOUR WORTH
AND BE MEMORABLE?
Even when I was just starting out and new to my market, I attracted high-end clients paying five figures for my services because I was clear, focused and well structured with the right systems to support my brand.
IT IS NOT HOW GREAT YOUR WEBSITE LOOKS THAT MATTER, IT'S HOW WELL IT CONNECTS WITH YOUR IDEAL CLIENT.
As an experienced international brand strategist, what I know works are brands that are built with the right conscious and sub-conscious triggers that attract the right clients.
90% OF PURCHASE DECISIONS ARE MADE SUBCONSCIOUSLY. YOU NEED TO CREATE THE RIGHT TRIGGERS SO THAT…
IMAGINE WAKING UP EVERY DAY TO A BRAND YOU LOVE
WITH THE CLIENTS YOU LOVE AND WHO LOVE YOU…
You're finally excited to share your website with prospective clients because it is BEAUTIFUL, ELEGANT, COHESIVE, ON MESSAGE AND FULLY REPRESENTS YOU!
 You look at your client list and you realize that you are finally living your dream. You are working with your dream clients and getting paid well for the work that you love. You are making a difference in people's lives.  
Every day, you're not sitting at your computer wondering what to do next; you know exactly what action you need to take today to move forward elegantly and with ease and achieve your goals.  
You're no longer busy spending hours doing everything and frustrated trying to do it all yourself. You're finally confident and strategically doing the right things.  
At last people are connecting you to your work. You are visible and seen as an expert and referrals are coming your way. Everyone is clear on what you do, who you do it for and they feel proud to be associated with your brand.
What's even more exciting is that you are travelling the world in style to exclusive and luxurious places, spending time at the spa and having the experiences you once dreamt of. You have become the women you always wanted to be with more elegance and ease.
YOU HAVE A DESIRE TO BECOME THE GO TO EXPERT IN YOUR NICHE
YOU NEED A WORLD CLASS BRAND TO SUPPORT THAT VISION. 
YOU WERE NEVER MEANT FOR ORDINARY. TIME TO STAND OUT AS THE EXTRAORDINARY.
EXPERIENCE PRIVATE ONE ON ONE COACHING
This private brand-building mentorship program designed to help you turn your business and expertise into a world class brand with clarity, strategy and style.  I'll show you a more elegant way to build your brand.
THIS IS DESIGNED FOR THE WOMAN WHO WANTS TO STAND OUT AS A ONE OF A KIND EXPERT. 
During our private sessions, I'll guide you on the exact proven strategies, structures and systems used by world class brands online to create a high-end brand and attract international clients both in person and online.
Whether you are already running your business and looking to up-level or just starting out, our sessions are customized to your stage of business. 
WE CAN WORK TOGETHER TO:
TRANSFORMING LIMITING BELIEFS, VISIBILITY BLOCKS AND BUILDING CONFIDENCE. 
Transform your limiting beliefs and up-level your wealth consciousness  to confidently charge your worth and overcome the subconscious blocks that have been keeping you procrastinating, overwhelmed, feeling stuck and slowing you down.
We can also work on mapping out your true desires what you are really meant to be focused on to become a high-level, as an expert.  
CREATING YOUR ROADMAP FOR PREMIUM POSITIONING YOUR NICHE
 Developing your brand strategy to create a solid plan to become known as a go to expert and one of a kind brand. 
Clarify who your ideal client is, so that you can master your message and make deeper, more authentic, high converting connections with potential paying clients. 
Create a unique brand D.N.A/Identity using Essential Codes of Luxury Brands to truly stand-out and charge a premium price for your great work.  
CREATING YOUR SIGNATURE BRAND VISUALS  TO SUPPORT YOUR STRATEGY AND UNIQUE BRAND IDENTITY
Planning out your world class brand image (logos, website, social media) with conscious and subconscious codes necessary to attract your ideal clients.
How to create powerful on-brand photos that capture your personal style and connect with your ideal clients.
MARKETING AND VISIBILITY STRATEGIES TO SELL YOUR SERVICES TO IDEAL CLIENTS.
High Performance systems and structures to grow your brand online to become more profitable, productive and strategic every day. 
Develop your 90 day marketing plan and visibility strategy to reach and convert your ideal clients more effectively online and/or offline. Including using public relations to grow your brand.
Creating your free signature offer that attracts high quality leads online. 
HOW DOES IT WORK?
You will have a total of 12 one hour deep dive and strategic weekly coaching sessions plus an exclusive 4 Hour VIP Intensive, to guide you through all the key steps of building your unique brand.That's a total of 4 months of serious up-leveling. 
When you sign up, you will receive your Welcome Packet plus access to my private membership area to help you emotionally, mentally and physically become the woman who is that stand out brand.
In case you're feeling like this whole process might be too much for you to handle or that your brand will never be world class, I want to reassure you that I went from a girl in a small cubicle, on a small island with big dreams of being a consultant for world class brands to travelling the world, moving to beautiful Milano and working with award-winning luxury brands.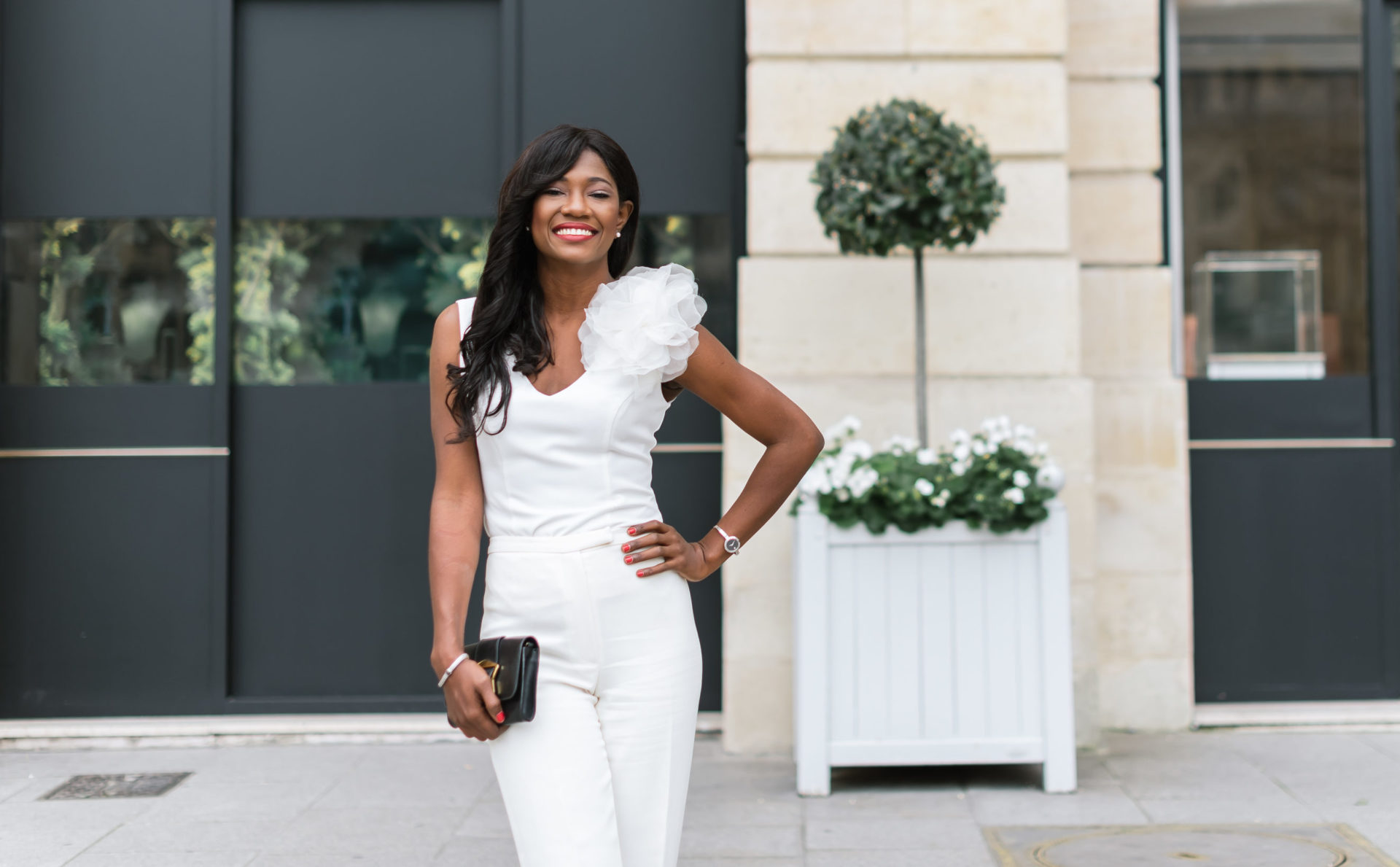 MY GOAL IS TO HELP YOU CREATE A STAND OUT AND SUCCESSFUL BRAND ONLINE THAT AMPLIFIES YOUR BRILLIANCE.
I've been published and featured in major media and podcasts like The Huffington Post, WhereMilan, Inspired Coach, GoalCast, YFS Magazine, EOFire and more… And have been the publisher of printed luxury lifestyle magazine and executive producer of a TV program. 
 I will be with you every step of this process to help you get more visible to your ideal clients and achieve your dreams too.
YOU KNOW YOU ARE MEANT FOR THIS BRAND AND LIFE THAT YOU DESIRE; YOU ARE NOT CONFUSED ABOUT YOUR POTENTIAL TO MAKE A REAL IMPACT IN PEOPLE'S LIVES AND EXPERIENCES.
WHEN YOU CREATE A CLEAR BRAND STRATEGY AND WORLD CLASS IMAGE TO AMPLIFY YOUR BRILLIANCE… YOUR IDEAL CLIENTS WILL FIND YOU.
When I intentionally created a brand that was aligned with both me and my ideal clients, my dream clients found me and I found them. It's not just happening to me, I've helped my own dream clients do the same with their brand and I can help you too.  
ARE YOU READY TO CLAIM YOUR PLACE WITH A HIGH QUALITY BRAND AND STAND OUT MESSAGE WITH HIGH END CLIENTS?
YES, HANNA , I'M READY, IT'S MY TIME NOW. LET'S DO THIS!
 Let's discover if we are a fit for each other. Schedule your free strategy consultation with me to see if coaching is right for you and exactly what your next steps should be to build your world class brand.
YOUR INVESTMENT
THREE MONTHS PRIVATE COACHING
US$3, 500- Payment Plan Available.
VIP TRACK
 (Three Months + Access to VIP Membership Site with Personal Development Resources + 4 HOUR VIP Intensive)
 VIP BONUS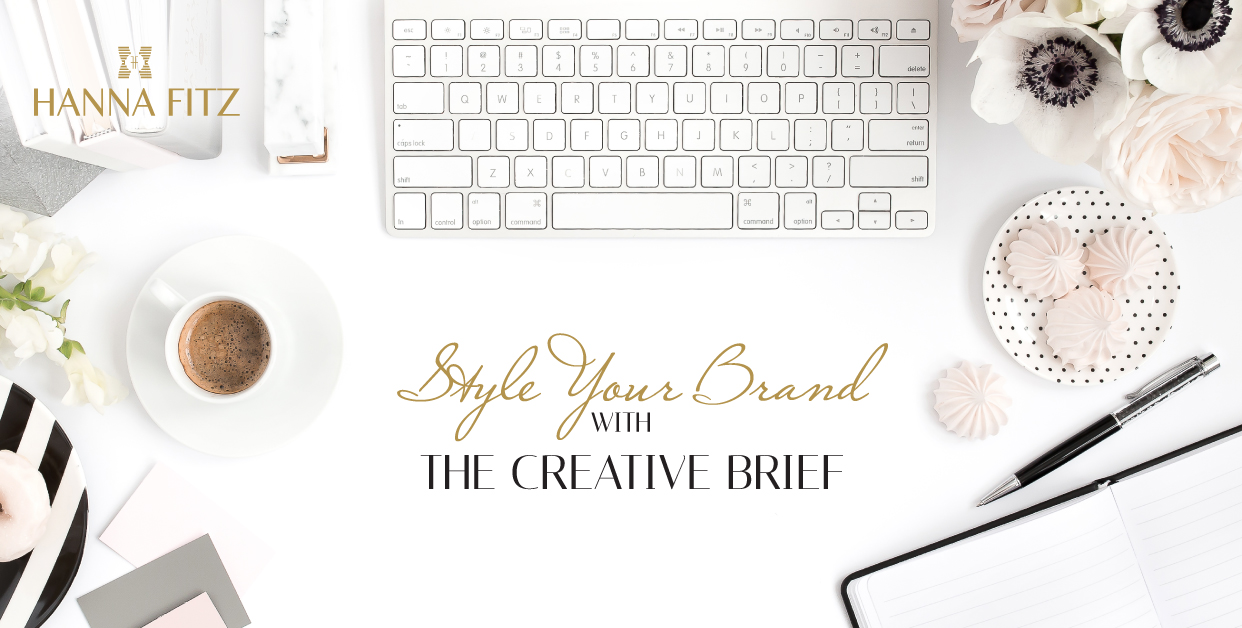 FREE ACCESS TO OUR PRIVATE VIP and ELITE CLIENT MEMBERSHIP SITE INCLUDING OUR SELF STUDY COURSE STYLE YOUR BRAND WITH THE CREATIVE BRIEF: BRAND IMAGE MASTERCLASS
THIS IS A 4 WEEK AUDIO TRAINING PLUS PDF WORKBOOKS ON HOW TO CREATE A STANDOUT LOGO, WEBSITE AND SCROLL STOPPING PHOTOSHOOT (VALUED AT US$495)
INVESTMENT $5,000
PAYMENT PLANS ARE AVAILABLE.
APPLY TODAY AND LET'S GET ON A CALL TO DISCUSS HOW YOU CAN GET STARTED ON CREATING A BRAND WORTHY OF YOUR BIG VISION.

DISCLAIMER
THIS PROGRAM IS NOT FOR EVERYONE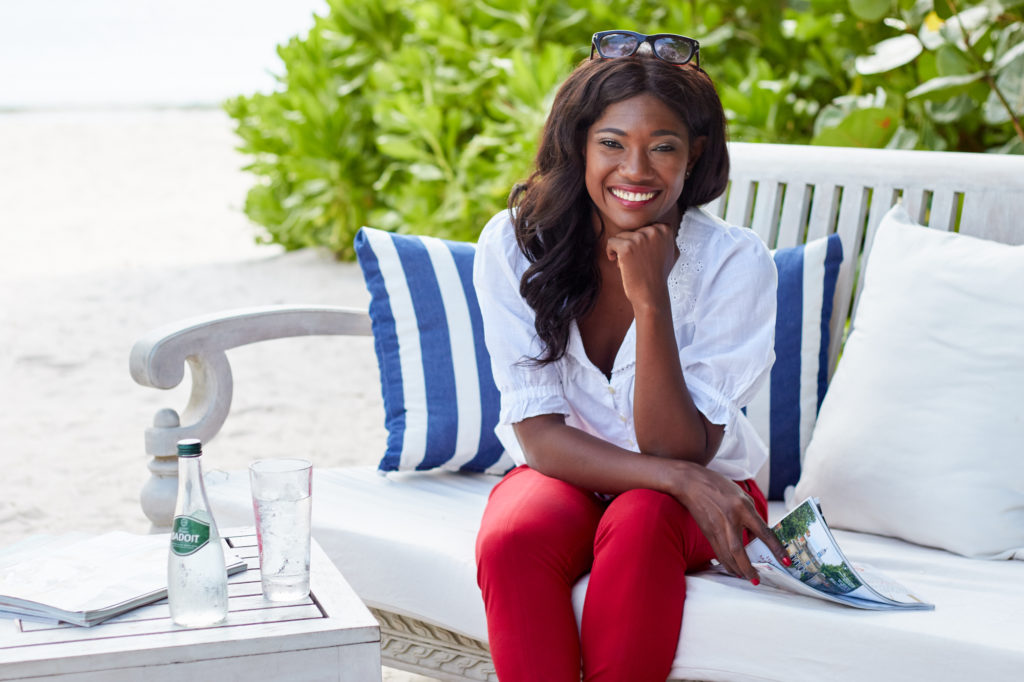 This program is for the visionary action-taker who has a desire to make a mark on her industry.
I have been working side by side with visionary leaders of world class brands internationally for many years, so I know these systems work… if you are an implement the strategies we develop together.
READY TO GET THESE RESULTS?
Hanna skillfully coached me to discovering the clarity on exactly who I was serving (my ideal client).
I happily find myself referring matters outside my niche practice area to other skillful practitioners. Practitioners now also consult with me on matters that concern my area of practice. I also now have the time to truly study aspects of my niche law practice area with the goal of becoming the go-to specialist in the area.
As I followed Hanna's business insight and guidance, my ideal clients began to locate me. I now serve my clients with ease and with the best of all that I have to offer. I must also mention how my practice logo re-design has taken on deeper meaning thanks to Hanna's dedicated insight and guidance. It now serves as a constant reminder of my core values and why it is the practice does what we do.
Hanna's personal touch as a sensitive and frank lady, will motivate you to conduct the research and do the tweaks necessary to enable your business to take flight in branded fashion. The value of signing up with Hanna was positively life changing and far exceeded anything that I could pay to receive such exquisite business branding insight and so much more.
Private Coaching Client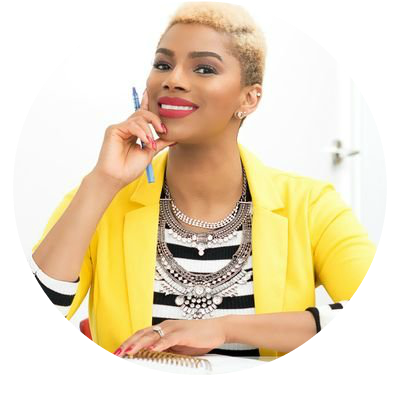 "I was able to create and sell my high-end coaching online packages while doing the program.
Working with Hanna gave me the clarity on what my luxury brand should look like, feel like and sound like. Transitioning from the Corporate world to where I am today was intimidating, but Hanna gave the perfect insight and strategies to help you dig deep beyond the surface stuff and focus on what really matters. Her insight and knowledge on creating a luxury brand was quite impressive and I am excited to relaunch with confidence and brilliance. Thanks Hanna! Karlyn Percil, Success Coach & Elephant Storyteller, empowering millions of women to take bold action & create a meaningful life they love. As seen on Oprah's Life class & Cityline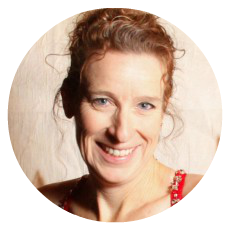 "I wasn't sure what to expect when I signed on with Hanna, but I know I received more than I bargained for.
I wasn't sure about the specific direction of my business I wanted/needed to go, and she aided in my clarification about many avenues. I feel as though she wrapped my brain around a different way of thinking and brought out my strengths so that people would relate to my mission. Hands down she is amazing and talented at what she does for your brand and I hope to continue our working process together in the future."  Diana Proemm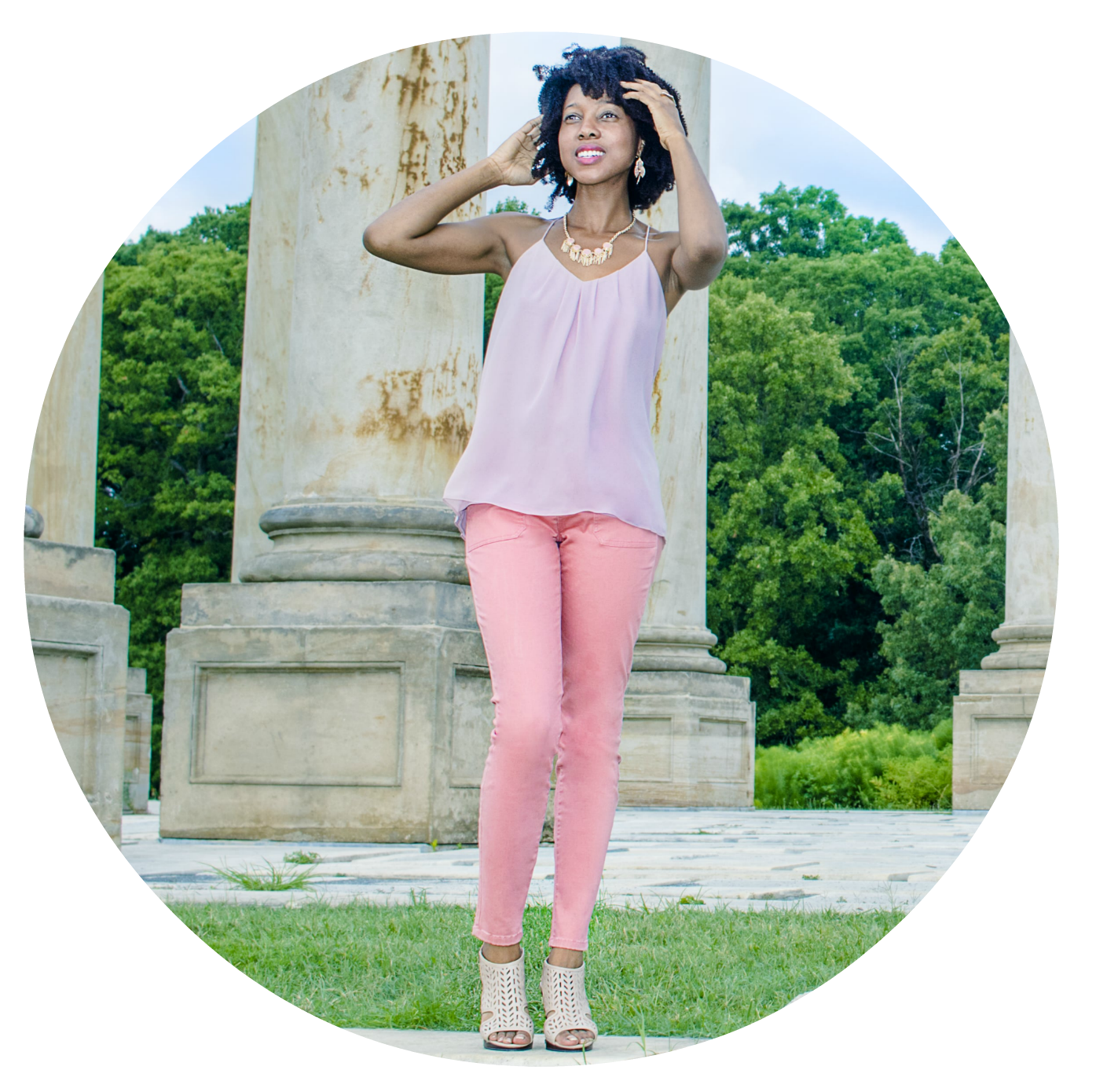 "Last night I had my first online workshop with my new brand, and it was amazing. The most sign ups and attendees ever..!
I searched for a business coach for weeks. I wanted someone who wasn't just a "cookie cutter" business coach. Hanna's coaching style was unique and refreshing; she seamlessly combined the mindset practice that I needed with the tangible changes that I also needed to make to be successful in my online business.  I said yes to working with Hanna because I was in desperate need of change. I was passionately working an expensive hobby that needed to quickly change into a full-time business. I had the knowledge, the ability, and the skills to succeed, but I didn't have a brand.  No one knew my name, what my message was, or how I could help them. To be honest, I didn't really know either!
Hanna helped me set a clear foundation for my consulting businesses. She helped me mentally, spiritually, and technically to "become" my brand. I went from unrelatable and confusing to personable and simplified. Even after our paid sessions were complete, Hanna continued to check in on my progress. She went well over and beyond what was expected; she could sense when I was feeling discouraged, and she helped me instantly gain back confidence and resilience. I am so happy with my transformation, and I would highly recommend her if you want to finally realize your desire to create a luxury business and brand that you love."
Jennifer Hutchinson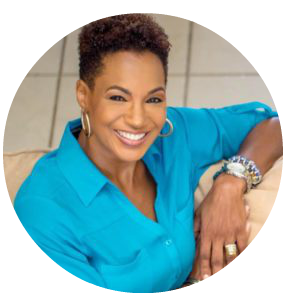 At the end of the sessions, I had gained a much deeper understanding not only of who I was as a person, and how I wanted to be of service, but also of what I wanted my business to look like. 
I worked with Hanna to gain clarity on my brand. It was three hours of digging deep into who I was and what I wanted to do in the World. At the end of the sessions, I had gained a much deeper understanding not only of who I was as a person, and how I wanted to be of service, but also of what I wanted my business to look like. Everything I've done since then, has been informed by the knowledge I gained during my session with Hanna. I can't thank her enough, for helping me gain a deeper understanding of who I am and what I need to do to fulfill my purpose.
Dr. Tanya Destang- Beaubrun- Health and Wellness Coach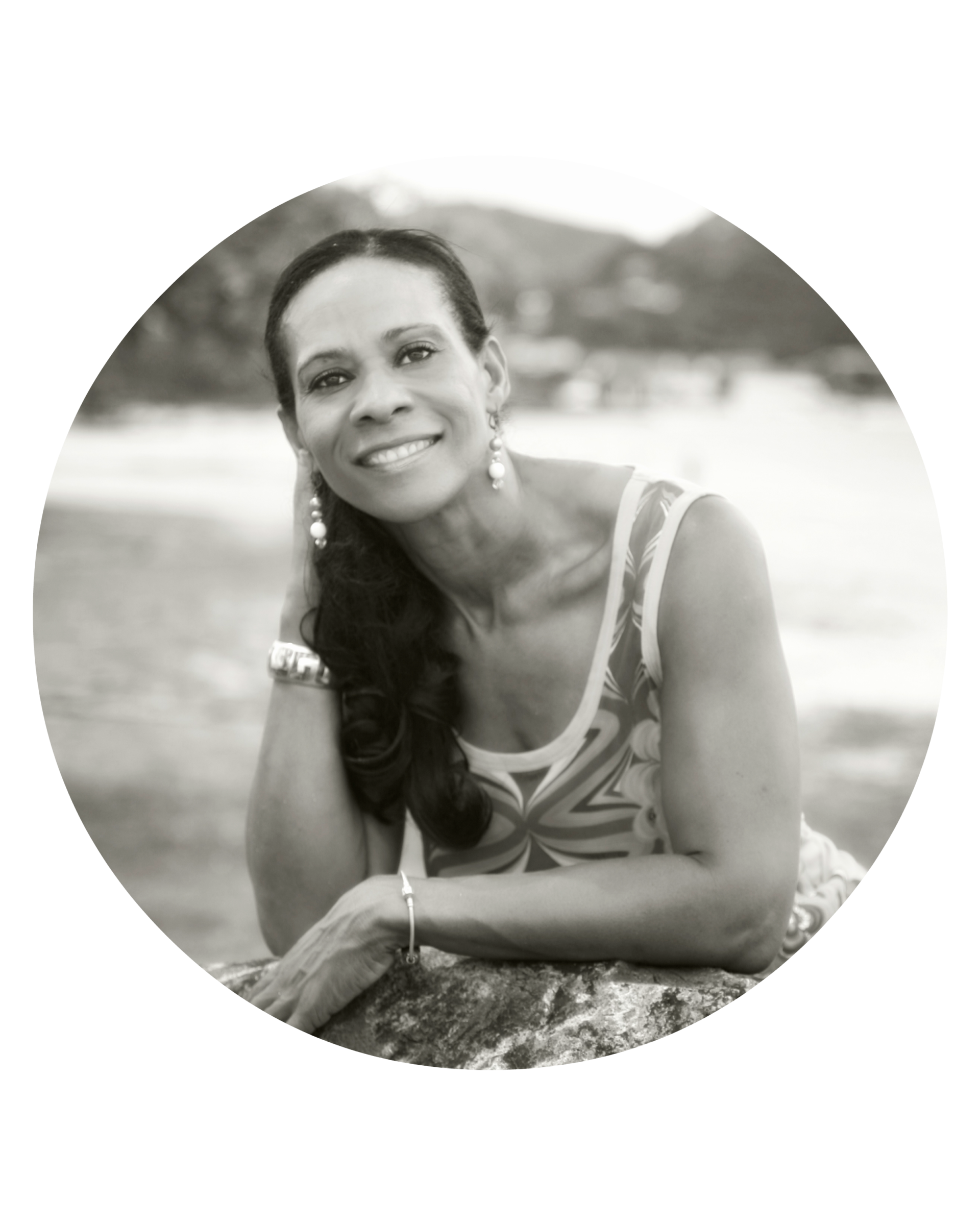 Working with Hanna is a total entrepreneur's dream.
"She genuinely shares her savvy and dynamic system to achieve success with her clients. Her professional dedication to unique and detailed branding is a cut above the rest. She inspires and motivates me to continue bringing my best."
Marie Andrew Piazza

TRANSFORM HAPPENS WITH A DECISION AND ACTION
Get total clarity on your brand and position yourself as a go to expert in your niche.
Attract your ideal clients with a clear message that connects with them.
Start making 5 and even 6 figure sales doing what you love.
Feel proud about your world class brand with a beautiful website that truly reflects you and your style.
Travel the world for work and vacation.
If you are no longer available for one more month of not living your dream, welcome to private coaching. If not, you can return to life as it is now. 
If not, you can return to life as it is now and continue to feel frustrated about not having paying clients. You get to choose which life you live.
If you want to make real change in yourself it won't happen by itself or by wishing or hoping and doing what you've always done.
The evolution of your brand begins when you decide to do things differently and allow yourself to be supported probably for the first time.
IT'S TIME TO AMPLIFY YOUR BRILLIANCE WITH A WORLD CLASS BRAND, WORTHY OF YOUR GREAT SENSE OF STYLE AND DESIRE TO WORK WITH HIGH PERFORMING CLIENTS IN 90 DAYS.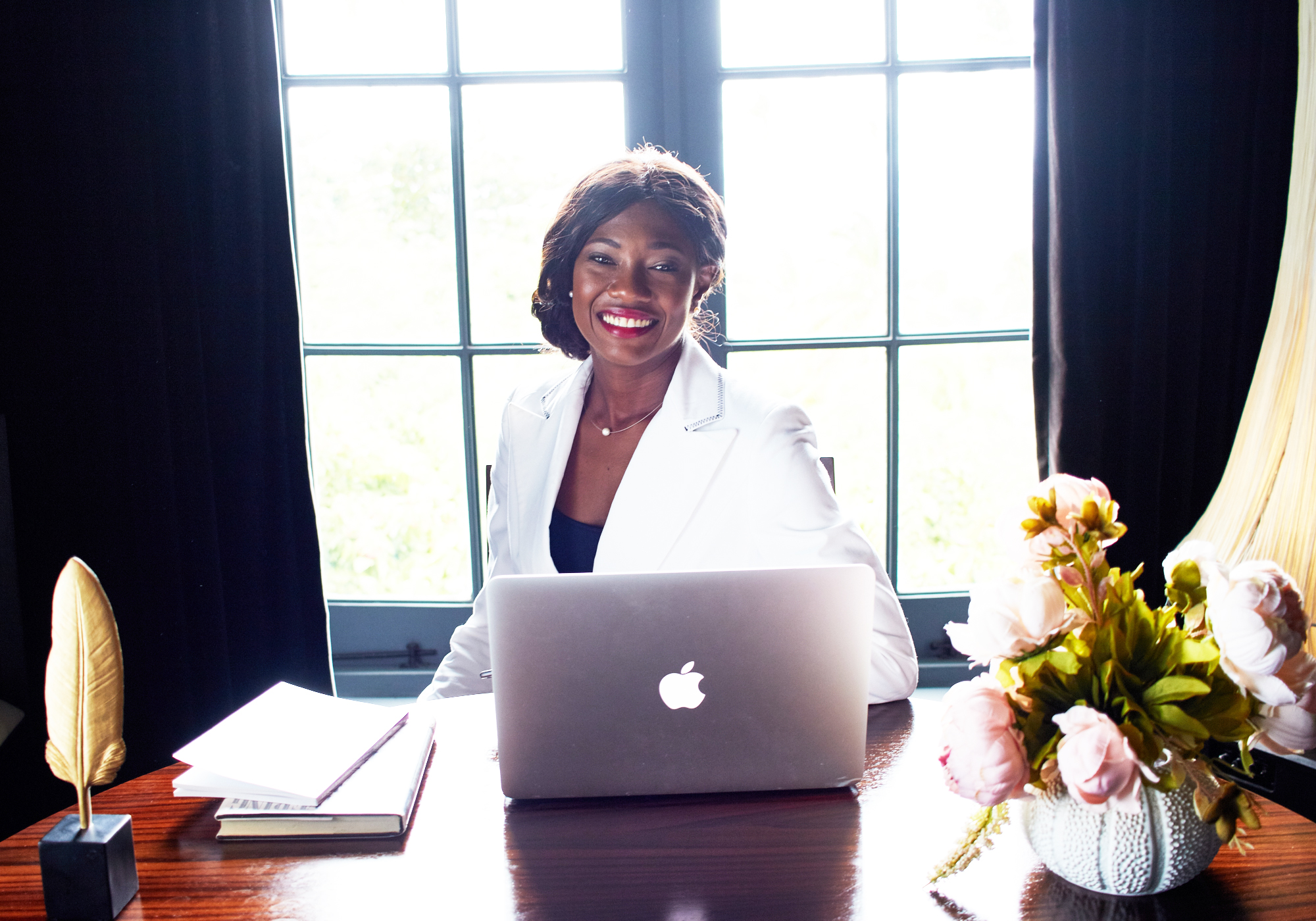 SIGN UP FOR YOUR FREE STRATEGY SESSION TO LEARN MORE AND FOR US TO DISCUSS WHERE YOU ARE, WHAT YOU ARE DESIRE TO ACCOMPLISH WITH YOUR BRAND AND THE BEST STEPS TO GET YOU THERE.
P.S. PRIVATE ONE ON ONE COACHING is EXCLUSIVELY for the female entrepreneur who is an action taker and has a desire to position herself as the go to expert in her niche, serve high-level clients and create a life styled for freedom. The woman who knows she can have it all:  IMPACT, INCOME and INFLUENCE.