The Key Reason Why Some Brands Become Successful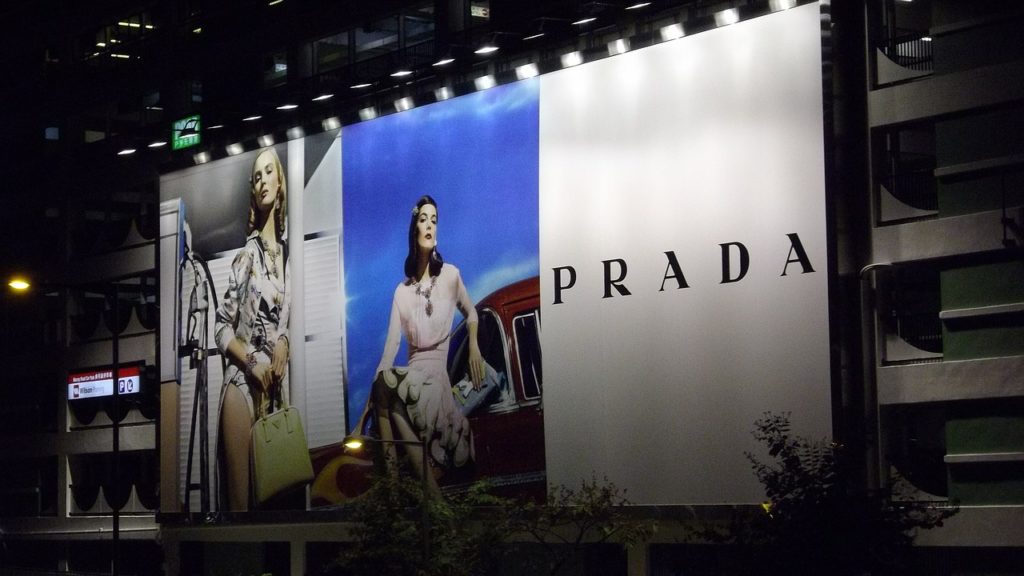 When I was a teenager, I had a sister who loved the "Mills and Boons" romance novel series, popular in the 90's. One day I sneaked onto her bookshelf and decided to read to see what all this hype was about. Apart from this being a steamy romance novel, it was the first time I had heard of the profession "Creative Director". The book was about an advertising professional working on an ad campaign for Marlboro. Of course, being a cliche romance book, the beautiful, creative director fell in love with the lead actor. I digressed… but this was the first moment I knew I wanted to work with brands helping them create strategies and stories. From that moment, I became a student of branding.
I have found in my seven years of consulting and coaching entrepreneurs both the successful and those who were not experiencing success, that the fundamental difference was mindset. Yes of course, not having the right strategies, step by step system and tools to create the type of business they dreamt of had a role to play, but this too was the result of their mindset.
Let's explore together some of the things I have discovered and learnt that make some brands more successful than others. P.S. If you are running your own business, you are the brand! Here they are:
Non-negotiable vs. Compromising
I believe most people would have heard the story of Steve Jobs or seen the movie. This man was uncompromising and was determined to create things according to his vision. Everything he aspired to create was done from a no matter what place, he made his goals and dreams for the Apple brand non-negotiable. I remember reading about the story of another great brand, Oprah Winfrey. She said when she was a little girl, her grandmother was hanging out clothes on a line as a maid. She said to Oprah, look very closely because one day this will be your job too. She said even being very young, she remembered saying to herself and perhaps making an oath even, that this would never be her. She knew she was meant to be and do something great and that was non-negotiable.
Playing to win vs. Playing not to lose
This one is such a defining piece on how successful brands play the game. You see, most people play not lose. What I mean is, they don't invest in their business because they are afraid of losing money and focused on what if things don't work out. So they hold back and at the slightest indication of some perceived risk or if they don't get a return on investment by day one, they start pulling back. Successful brand owners play to win. They know you must invest before you see the money. Other people are waiting for the money to invest. Waiting for the right time. Successful brands go all in and go hard with everything. They play to win. They don't focus on not losing because losing is not an option. Every action is staked on winning therefore they are always in action. Always launching, promoting, building team, investing in their own up-leveling. They play to win and don't hold back. So it comes down to mindset, you're either afraid and playing safe or successful.
How Can I make it Happen vs. I Can't Afford It
Often we can get caught up in our own limiting beliefs. I was afraid to invest in starting my business, investing in coaching etc. I would attend all these free courses hoping that I would eventually put the pieces of the puzzle together and figure out how to get my business going. It only got more confusing and overwhelming. I remember someone saying "if you are not willing to invest money in growing your business, then you are not meant for entrepreneurship." We can get so stuck on "I can't afford it". Which isn't necessarily about not having the money, but not being willing to take the chance.
Stuck on what if this doesn't work out and not taking action. Maybe you have thoughts like there is something else that's more practical that I can use this money for. After running a business for seven years, I have realized that if you are not prepared to lose, you will never win. Successful brands don't get hung up on "I can't afford it". Because of their non-negotiable mindset for the accomplishment of their desires, they ask instead "How can I make it happen".
Best Practice vs. Guesswork
Successful brands understand that having a clear brand strategy and roadmap on how the brand will develop, exactly how they will attract their ideal client, where and when, is key to success. They take the time to clearly map out their strategy and claim a clear position in the market. Other brands tend to be engaged in a lot of noise trying to be everywhere and in everything and throwing wild darts into the market hoping one will stick. These brands tend to get exhausted by ineffective tactics with no strategy. Successful brands know that if you have a clear strategy and focus on nailing the execution, you're bound to win!
Ready to build an irresistible brand and world-class brand image around your expertise? Download your free e-workbook on how to create An Irresistible Brand!