How To Create Your Iconic Brand Image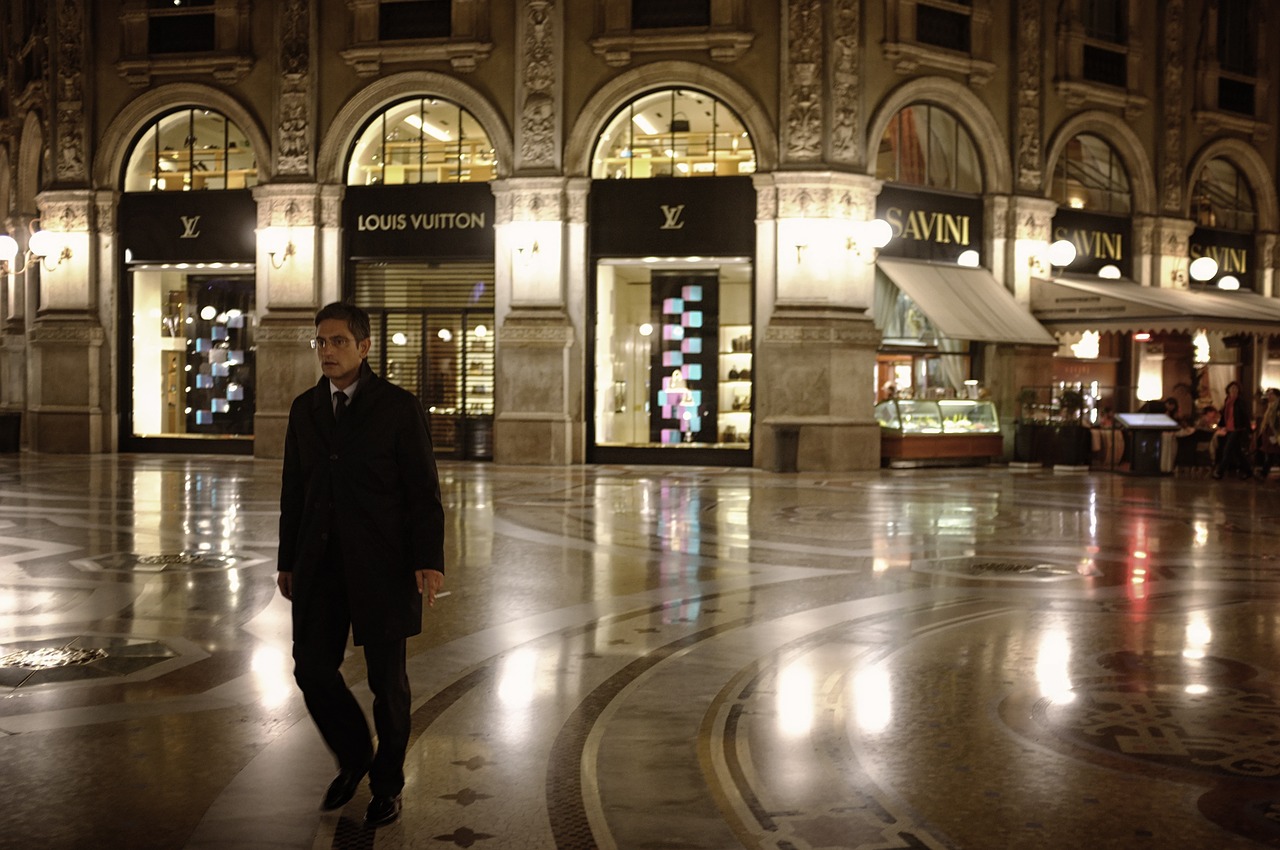 Let's face it, looks do matter! When I lived in Milan, I enjoyed walking the streets like via Montenapoleone and Galleria Vittorio Emanuele, home to some of the most beautiful show windows and designer boutiques in Europe. The stores looked like candy land for adults and definitely not the place to go if you have just checked into Shopaholics anonymous or shoe rehab!
Famous brands Versace, Dolce & Gabanna, Chanel and Celine heavily on brand image. But the end game is not just about having an impressive and an attention grabbing logo, website and retail outlet, etc., it's about creating an overall brand experience. It does stop there, from the free shopping bags that people even resell on eBay (proof of the value of a professional and strong brand) to the packaging of the products, everything works together to create a differentiated experience that help set your various brands apart.
Creating a brand identity for your business has to go beyond just an " attractive logo", it should reflect your business mission, personality, history and values. There should be a deeper meaning that subtly communicates who you are and what you stand for as a brand. Let's explore two famous brands with now iconic images that have a deeper meaning and connection the founder's personality, history and values.
CHANEL LOGO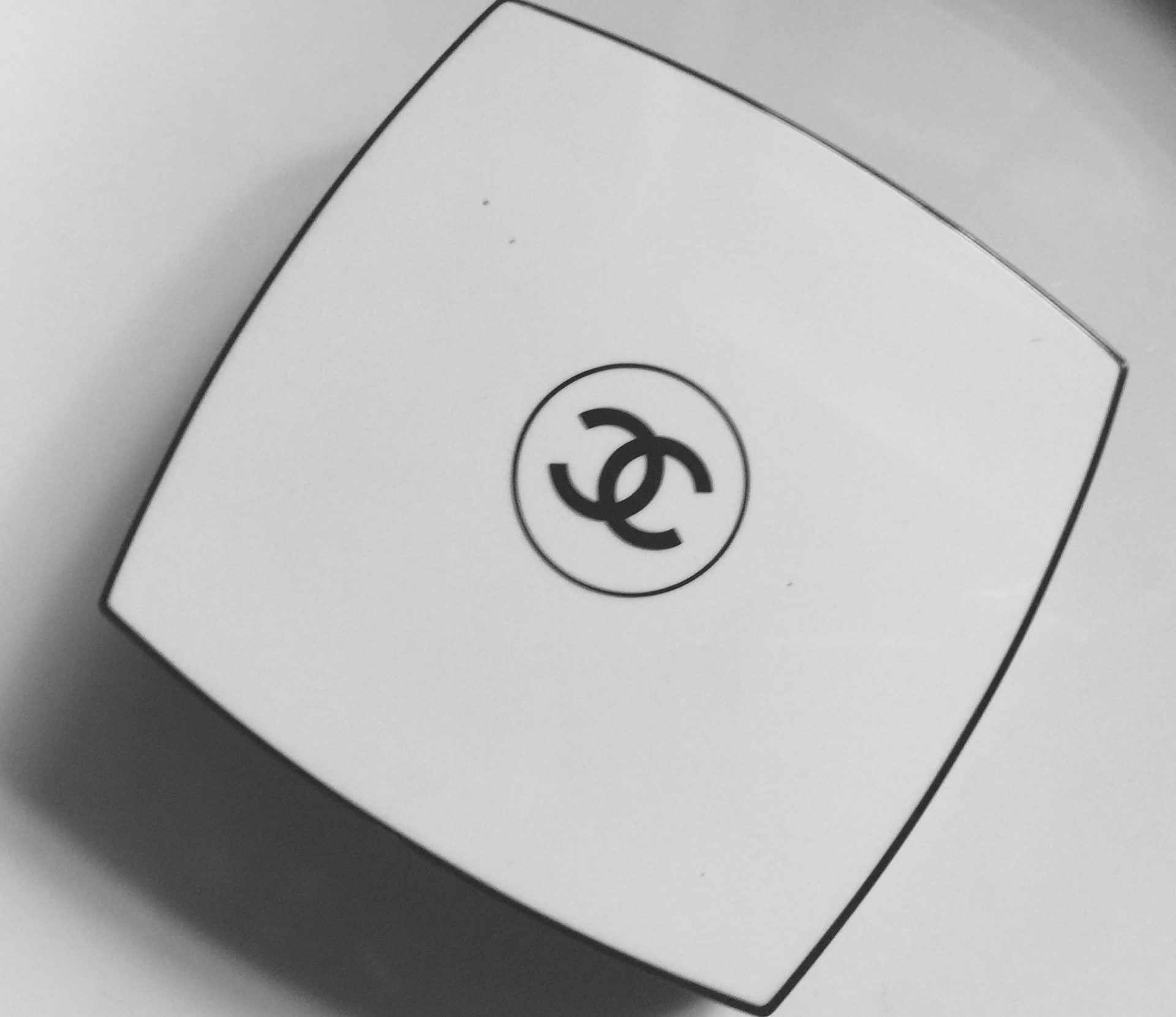 Gabrielle Coco Chanel created an iconic brand which is still a strong symbol of feminine power, beauty and luxury. Symbols are powerful and without words can tell the story about your brand. In your business, your logo will not only help differentiate your brand, it will also communicate the story. There are many stories around what inspired the Chanel interlocking CC's.. This is very similar to Coco Chanel's early life which is a bit of a mystery too.
One theory is that she was inspired by the interlocking CCs that can be found in the geometric patterns in the stained glass windows of the Chapel of Aubazine, the monastery where she spent her childhood.
Another theory is that it is the interlocking of her initials with that of Arthur "Boy" Chapel, as a symbol of their love. However, historically, the interlocking CCs were the house symbol of Catherine de Medici, Queen Consort of France from 1547- 1559.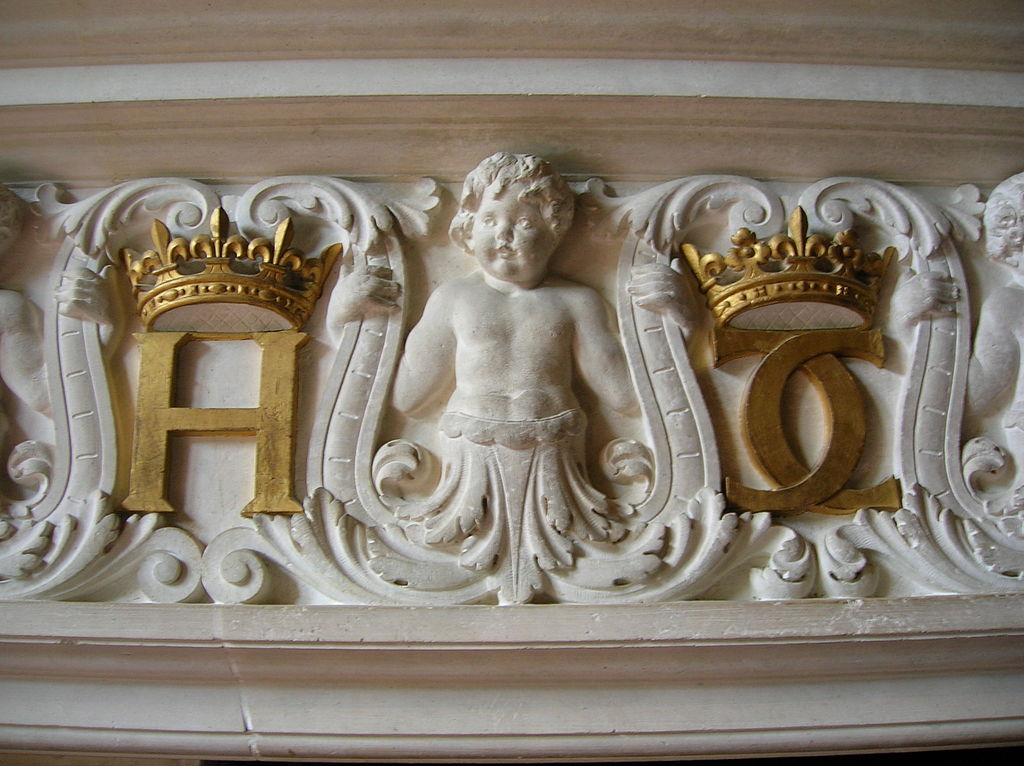 Initials of King Henry II and Catherine de Medici on a chimney at Chenonceau By TwoWings – Own work, CC BY 2.5,
 Whatever or where ever the true inspiration for the now famous interlocking CCs came from, all three theories reflect the personality of the brand and its founder; her childhood, love affair and strong linkage to the aristocracy as an adult.
STARBUCKS LOGO 
Starbucks is the most famous coffee chain in the world. According to their website, when they were creating their logo, they were in search for a symbol that would reflect the seafaring history of coffee and Seattle's (where the company has its headquarters) strong seaport roots. So you can see that the company initially looked at cultural relevancy of the logo to its product and home city.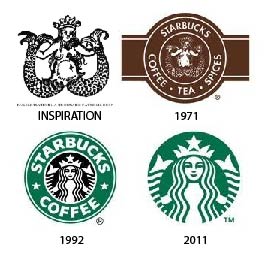 In 1971, the logo incorporated the iconic siren symbol. However, the twin tailed mermaid in European folklore is known as Melusine. Sirens which have been associated with seafaring folklore as irresistible women of the sea, is much like coffee which many find irresistible.
The company has since re-branded  their logo giving it a more modern and abstract feel, but hasn't strayed too far from siren that inspired the image many years ago. It's a wise idea if you plan to re-brand to not change your successful brand image too radically.
So some key points to consider when creating your logo are: your mission (what you want to achieve, your personality (what message do you want your logo to convey) and your brand values. All these factors communicated through your logo design, will help you correctly position your brand in the market and reach your ideal customers.