Is Your Brand Well-Positioned? Take This Test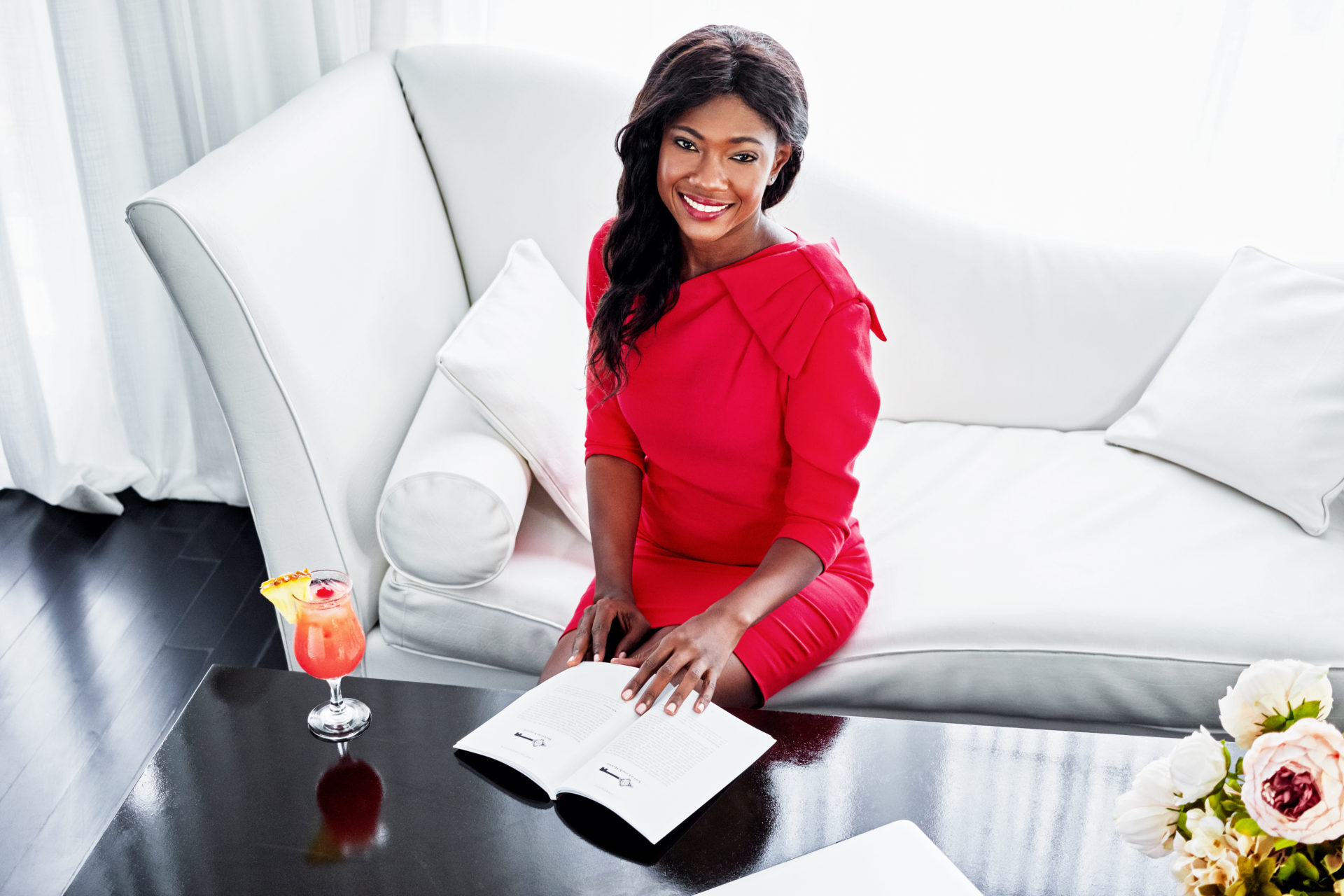 Recently, I brought in two of the most brilliant interior designers for a small redesign project I am working on at  home because I am not an interior designer, so I knew I needed professional help. Not only did they enhance the space and prepare a proposal I love, their theoretical knowledge on the laws of design, have forever transformed how I see and organize a space.
These women don't just sell furniture, they are selling a lifestyle design experience and this is what makes them stand out as unique and in my opinion miles apart from any other furniture store. Most people are stuck on there being too much competition and unsure how to stand out. The key to standing out is by creating a unique brand positioning.
This requires that you take into account direct competitors (people selling the same products) and substitute products on the market (e.g. coffee vs. tea), to create a higher perception of value. This is what excites me about working with different types of clients from different industries because what the French call "Cherche le Creneau" (finding the hole) in your market so that you can fill it, is key.
I have created a unique 7 step process that I have used successfully for my clients and that top luxury and online coaching brands internationally are also using to help them position their brand as different and almost incomparable with anything else in the market. I like to call it uncovering your own brand of magic that exist inside Le Creneau.
Before you head over to start spending money on a website and photo shoot, correctly positioning your brand with a well-crafted brand strategy is the first step.  It will help you attend to both the rational and emotional needs of your ideal clients so that it holds more meaning than just the products and services to the people you want to attract.
To help you test whether you have a well-positioned brand, answer the following below: 
Do your ideal clients or other people have a blurred idea or limited view of what you do?
The market is defining you different than you want to be defined?
You constantly fear competition because you don't see how what you offer is different?
Afraid to charge your worth because you think no one will be able to afford it?
Inconsistent with your brand image and visual representation of your brand?
Are you busy trying to be all things to everyone and feel underpaid and underappreciated?
Are you able to attract your ideal clients and work with them?
You have not been able to develop a clear and consistent message that connects with your ideal clients?
You feel like growth has stalled?
You have an idea, but you're not very clear on who your ideal client is and how to reach them?
If your answer is YES to most of these questions, maybe it's time to consider a rebrand. Creating your brilliant brand with a clearly defined brand position, will not only help you stand out, it will help you create an offer that stands out miles from your competition so that your products and services cannot be compared to, closely to anything else.
If you are ready to take the next step, I invite you to sign up for my FREE VIDEO TRAINING "5 LUXURY BRAND STRATEGIES TO ATTRACT HIGH-END CLIENTS" which will guide you through the key strategies you should be using to position your brand at a high level to attract your ideal clients with a stunning and compelling brand.