IT'S TIME TO TURN YOUR VISION INTO A STUNNING SIGNATURE BRAND THAT YOU CAN BE PROUD OF. 
Are you looking to create a high-quality brand image that attracts dream clients?
Maybe you're frustrated or tired of losing money with designer after designer who just can't seem to bring your brand vision alive?
I got so tired of seeing so many clients frustrated in trying to communicate their dream brand to designers who just don't seem to get it.
Instead of an iconic logo, you got a clip art special. That dream photoshoot ended up being a hot photoshop mess!
Instead of proudly passing out the URL to your website, you feel embarrassment and shame!
TIME TO UPLEVEL YOUR GAME AND CREATE A WORLD-CLASS BRAND IMAGE THAT DREAM CLIENTS LOVE!
THE CREATIVE BRIEF IS THE STEP BY STEP SELF-STUDY COURSE TO HELP YOU CREATE YOUR DREAM BRAND.
No more frustration trying to figure out how to build a brand image that is totally you.
Whether you are planning to hire a freelancer or on the DIY track the 4 modules in this course will give you the step by step process for planning and your designing:
Your signature brand identity.
A timeless and high-end brand image, that attracts dream clients.
A website you can be proud of and your clients will love.
The playbook for planning your photo shoot and magazine worthy, high-quality photos.
Join this self-study course to get your brand image right. Your dream clients are waiting!
This program is CLOSING on 10th DECEMBER, 2016.
IT'S TIME TO TAKE YOUR BRAND FROM BLAND TO SIGNATURE BRAND.
READY TO CREATE A BRAND IMAGE THAT GETS RESULTS?
"Last night, I had my first online workshop with my new brand, and it was amazing. The most sign ups and attendees ever! Overcoming and going higher!"

 Jennifer Taylor, Physiologist and Certified Herbalist Beauty in Bloom, USA
Here's What You're Getting When You Purchase THE CREATIVE BRIEF: BRAND IMAGE MASTERCLASS Today...
MODULE ONE: DREAM CLIENT AND BRAND CLARITY
+
In this first module you will:
Learn the Five W's and how to define each one to create your iconic brand image.
Learn how successful brands attract their ideal clients using this technique and how to do it for your business.
Define your ideal client, including creating your buyer persona.
MODULE TWO: DEFINING YOUR MAGNETIC BRAND PERSONALITY
+
Learn how to create a unique personality that your dream clients can relate to.

Defining the six key codes for creating an iconic brand that your dream clients will subconsciously connect with. 

Create your unique brand voice which is critical for writing website copy that consistently connects with your dream clients.
MODULE THREE: CREATING YOUR ICONIC BRAND IMAGE
+
The key attributes of a timeless and powerful logo and how to create yours.
Understand the powerful symbolism of color and typography to appeal to your ideal clients including tapping into feminine energy to attract female clients.
Creative Brief worksheet for your Graphic Designer plus a checklist of what you should be asking for.
MODULE FOUR: VISUAL MANIFESTATION OF YOUR ICONIC BRAND
+
How to take magazine worthy, attention-grabbing photos for your website, that reflect your personality and ideal client.
Learn the art of storytelling through photography.
Your Branded Photoshoot playbook (including a checklist for the day of your photoshoot).
Website Designer's Creative Brief Worksheet plus the Ultimate Website Hosting Guide.
"I've been a personal trainer for a year and knew the importance of having a niche and an avatar and read far too many articles and listened to too many podcasts on how to find my ideal client, but still wasn't clear. I thought I had a vague idea, however, Hanna's course opened my eyes. She asked just the right questions backed with wonderful stories and examples - I not only identified a clear picture of my ideal client, but also what skills I need to develop to serve that client. Her course does even more than that - she explains in detail how to change/create a website, logo, images so that your ideal client can easily identify you as the best answer to their solutions."

Leila D.

Leila D. Qi Fitness, United Kingdom
If you are ready to take your business to the next level and create a brand that aligns with your values and targets your ideal customer then you need to take Hanna's course, The Creative Brief. This course has a unique way of taking you through the necessary steps to create a brand that will resonate with your tribe in a simple yet effective manner. In the recordings Hanna shares plenty of examples to help you understand each branding concept and the worksheets help to easily and effectively navigate through each step of the process. The end result will be a brand you love and that truly resonates with your tribe, one that exemplifies who you are and what you have to offer.

Alexandra Marin, USA
MEET YOUR TEACHER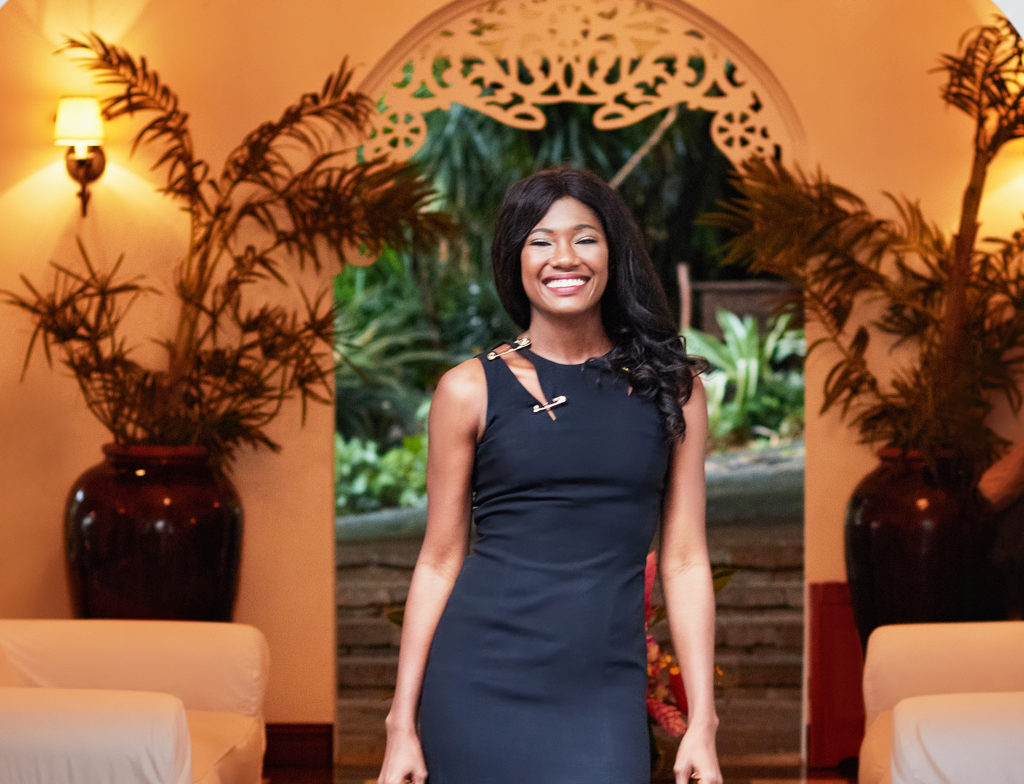 I'm Hanna Fitz, an international brand strategist and business coach for women who run online coaching, consulting and service based businesses. When I started my consulting firm 7 years ago, I knew in order to standout in the market and attract the high level clients I wanted to work with, I needed a strong, high quality brand image.
You'll learn the strategies and techniques I used to create my own brand image when I first started, to get Conde Naste Award-winning hotels, Sandals Eastern Caribbean, San Pelligrino and Aqua Panna and luxury brands like Harrods (London) and Silversea cruises to stop and pay attention to me in a sea of thousands of daily proposals, emails and request when no one knew who I was!
Since then, I have helped several online coaches and entrepreneurs create their signature brand image online.
My first year of business was a six figure success due to a great brand image and I helped other brands attract millions of dollars in sales through intelligent visuals and a clear brand strategy.
I designed this program because I saw so many brilliant experts and professionals struggling behind a brand image that diminishes the value of their brilliant products and services. 
Women who were frustrated working with designers who just don't seem to get it. Basic things like using the right font for your logo or creating a dream website that you love, seems like never ending tasks.
Maybe you're ready to get a new website and take your brand from bland to signature brand because your business is growing and you're ready to go pro.
The problem is that most people don't know what they should be asking for because let's face it, you're techie or a designer. I will help you plan with greater clarity so that you can plan out your exact brand image in less time and with more ease in this course. 
THIS PROGRAM IS YOUR FASTRACK TO CREATING A SIGNATURE BRAND WITH GREATER EASE AND STYLE. 
People like to do business with brands who have a high quality look and feel that reflects their lifestyle.
 I'll show you how to create a unique brand personality that will attract your dream clients and create a unique selling proposition for your business in the market.
You'll learn how create a unique iconic logo, a beautiful website (including what to put on your home page and about page), that taps into feminine energy, so that you can attract the right clients. Plus a complete guide including an extensive checklist I used to plan my own branded photo shoot. Youre also getting additional bonuses by joining this program.
BONUS GIFTS
 FREE E-BOOK: Planning Your Branded Photoshoot: Secrets from a Personal Stylist By CHARLOTTE OLSSON BAUER, STYLE FLEUR
Charlotte is a Personal Stylist and is passionate about helping women entrepreneurs worldwide create a signature style they love, both virtually and in person. She combines her expertise of 20 years worldwide experience in the fashion industry, with her gift of helping women feel fabulous from the inside out.
Her goal is to take away the overwhelm of "what to wear" and give women the tools and strategies they need to follow their very own chic compass and be the confident face of their brand. Charlotte is British hailing from the North West of England.
She has traveled the world, assisted royalty and celebrities, worked in luxury retail, and senior management positions before settling in the United States with her husband and two children.
EXPERT REVIEW: Absolutely LOVE it! Love all your references to designer/luxurious brands and sharing your perfume story from Milan! Your masterclass page, copy, training and approach is extremely structured, informative, inspiring and easy to follow..the audios leave you wanted to dive into the next one.
Free E-Book 25 Point Website Checklist by MUI TSUN, Website Designer at TECH POTION
Mui Tsun is a WordPress and Tech Wiz for female coaches who are ready to go from DIY to pro. She helps women build a successful business without the tech headaches, so you can focus on doing what you love.
EXPERT REVIEW: You walk through all the necessary things like brand message, brand voice, colour psychology, fonts, logo design etc, and even as someone who's been through the branding process with a professional for my new business focus, I am finding some takeaways. I particularly like that you include a section on a photo shoot.  I've found it very useful to have all the tips in one place. The website section is useful too and will give your students a good foundation to build a good website from. I think it's a great course to take a new business who has no idea how to develop a brand to start to get a clear vision to move forward.
HOW DOES THE CREATIVE BRIEF WORK?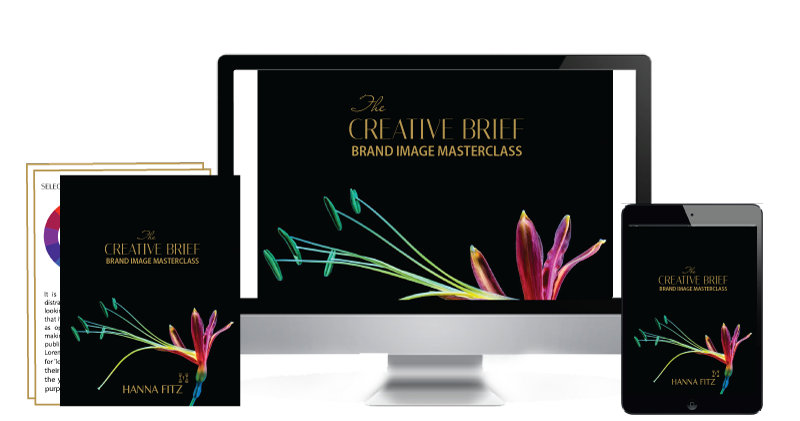 The Creative Brief: Brand Image Masterclass is a self paced course to help you create a high quality brand image.
The course is designed to help you cut through the confusion and frustration when it comes to creating a brand that is truly you and communicating your vision more clearly to designers and creatives.
Save money from costly mistakes and revisions with your branding, going from designer to designer who aren't getting it right.
You will save months of searching through the masses of content out on the Internet when it comes to creating a world class brand image. Included in this program:
4 training audio recordings of Hanna Fitz to walk you through the process of creating your signature brand image.
Easy to use PDF downloadable workbooks, checklists and templates with every lesson so that you can start applying what you learn immediately.
An online community where you can meet other participants in the program for discussion and developing new relationships.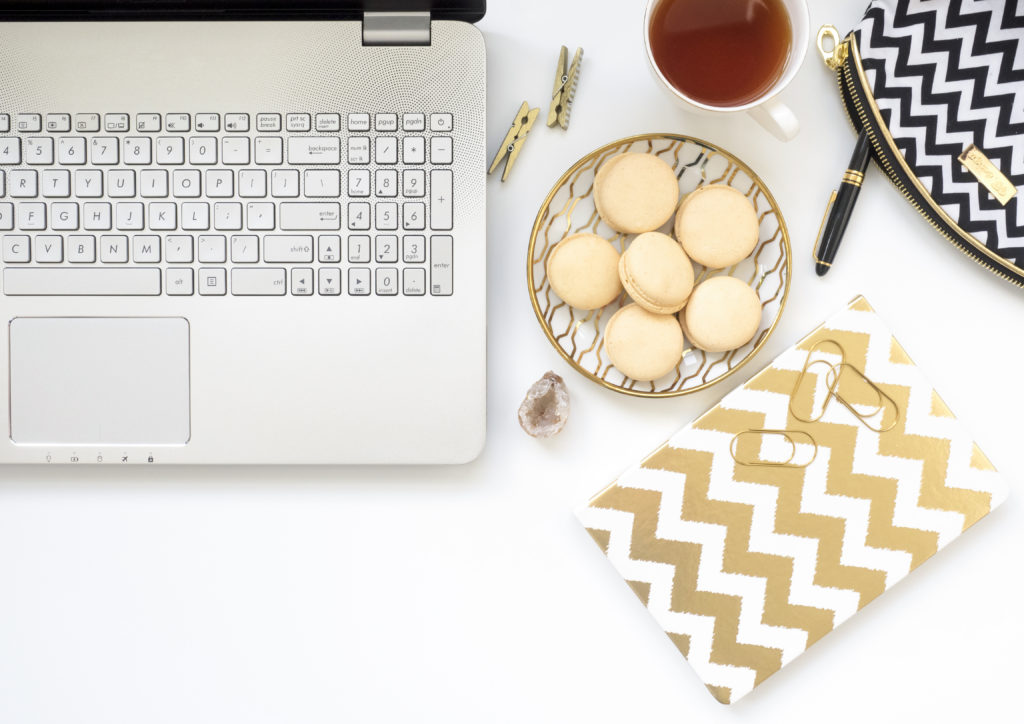 After completing this program and the workbooks, you can expect to:
Create a brand that is authentic and that you can be proud of.
Create a unique and consistent brand image. Gain greater confidence selling.
Connect at a subconscious level with your ideal clients through intelligent codes.
Attract more sales.
Up level your business and create greater perceived value.
Take magazine worthy photos that magnetize your dream clients.
Tell great stories with every aspect of your branding.
Plan a signature photo shoot.
"Consumers see over 4000 messages a day and only retain an average of 76! When it comes to standing out online and attracting the right clients, image matters!"

INVESTMENT TODAY US$197